RCW 5th Oral History Workshop
The 5th Reconceptualizing the Cold War Oral History Workshop, which I organized, was held at NUS (online) from 14 to 26 February 2022. Due to the COVID-19 situation, we had an online workshop by using Zoom and Google Docs. We shared one paper a day via Google Docs every day, commenting on peer's paper one another, followed by oral discussion in daily Zoom meeting.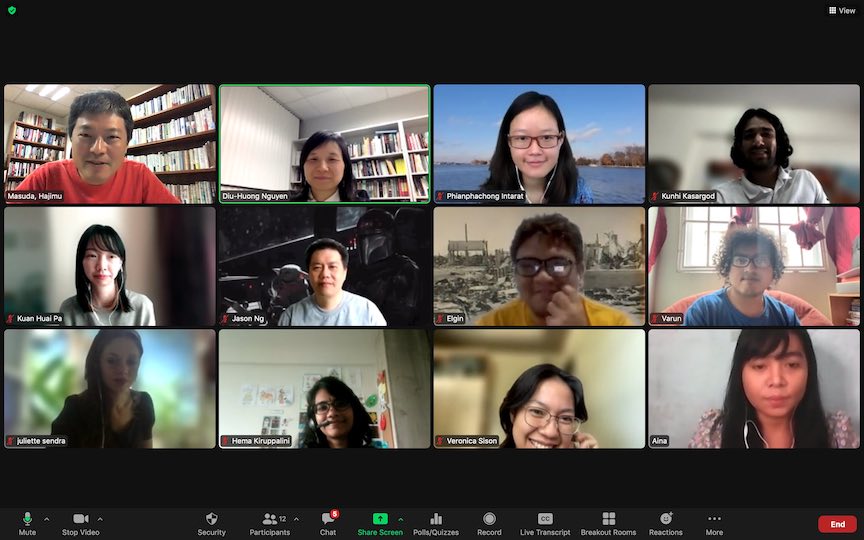 For this workshop, I invited 12 scholars and graduate students from China, Malaysia, Singapore, Thailand, Indonesia, the Philippines, India, France, Romania, and the United States. The schedule was as follows:
Exploring Cold War Malaya/Malaysia
Day 1 (Feb 14): Pa Huan Kuai (National University of Singapore), "Becoming Literate: Youth, women and the Socialist Front of Malaya"
Day 2 (Feb 15): Cheng Yi-meng (Peking University), "Home is Far Away: The Localization of the Overseas Chinese in Singapore and Malaya during the 1950s"
Day 3 (Feb 16): Hema Kiruppalini (National University of Singapore), "Saviors of Asiatics or Cannon Fodders for Imperialists?: Revisiting the history of Gurkhas and their families during the Malayan Emergency"
Day 4 (Feb 17): Jason Ng Sze Chieh (New Era University College, Malaysia), "Malay Responses to Marxism in Malaya"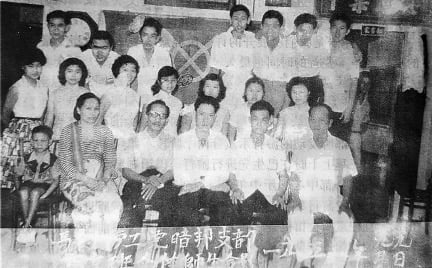 Exploring Cold War Thailand and India
Day 5 (Feb 18): Phianphachong Intarat: "Cold War Home Front: An Oral History of My Late Father in the Group of Local Teachers for People"
Day 6 (Feb 19): Mythri P.U. (Malayalam Univ, India): "Seven Lived Experiences of the Naxalite Movement in Kerala, India: Reconsidering Cold War Narratives of Communist Insurgencies"
Exploring Cold War Indonesia
Day 7 (Feb 21): Juliette Sendra (University of Aix-Marseille, France), "History from the Below: On-the-ground Experiences of 1965 Repression and the Suharto's New Order"
Day 8 (Feb 22): Robert Moisa, "Religious Ritual Structures and Their Role in 1965-1966 Anti-Communist Mass-killings in Bali"
Day 9 (Feb 23): Siti Zainatul Umarah, "The Closure of Chinese Schools in Cold War Indonesia, 1948-1975"
Exploring Cold War Thailand and India
Day 10 (Feb 24): Elgin Glenn Salomon ((Univeristy of the Philippines)), "Testimonial Narratives of the Tausug Survivors: The 1974 Battle of Jolo and the Militarization of the Cold War Philippines"
Day 11 (Feb 25): Veronica Sison (Univeristy of the Philippines), "The Danger is Internal: The Filipino Soldiers' Experiences in the Early Cold War Philippines"
Exploring Cold War Vietnam
Day 12 (Feb 26): Nguyen Diu-Huong (University of California Irvine): "Mightier Than The Sword: The Wartime South as Reflected in the Literary Vision of the 'Five She-Devils'"
The details of each paper is available here.