Osaragi Jiro Rondan Prize
The 21st Osaragi Jiro Rondan Prize
[第21回大佛次郎論壇賞受賞]
I'm pleased to announce that I received the 21st Osaragi Jiro Rondan Prize for my book Hitobitono nakano Reisen sekai: sozoga genjitsuto naru toki [The Cold War World among Ordinary People: When Imagination Became Reality] (Tokyo: Iwanami, 2021).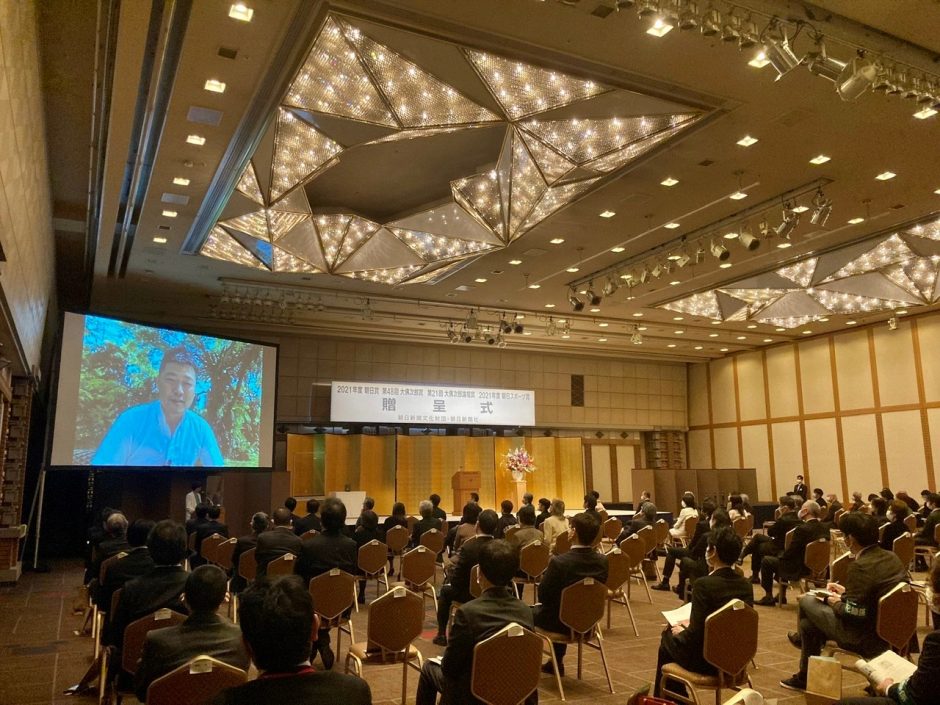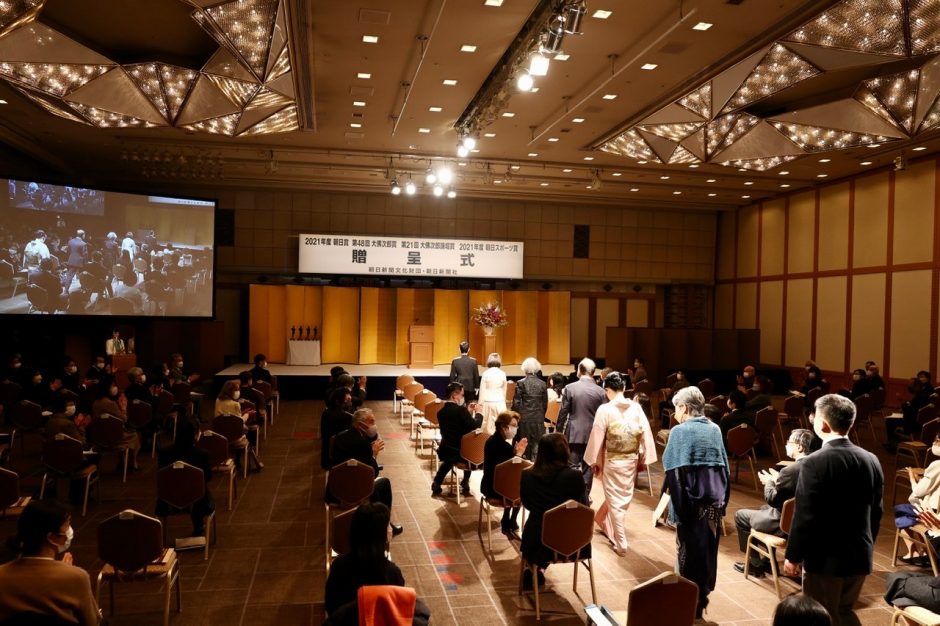 The news was released on 15 December 2021 and shared quite widely. It appeared on the front page of Asahi Shinbun on that day, in addition to the full-page report, with the selection committee members' comments on my book. The full text of Asahi's report is available here.
The award ceremony was held in Tokyo on 28 January 2022. I couldn't attend the ceremony due to the Covid situation, but I sent a video message, which was screened during the ceremony, as seen in the images attached. On my behalf, Iwanami shoten (publisher)'s president and editors attended it. The news on this ceremony is available here.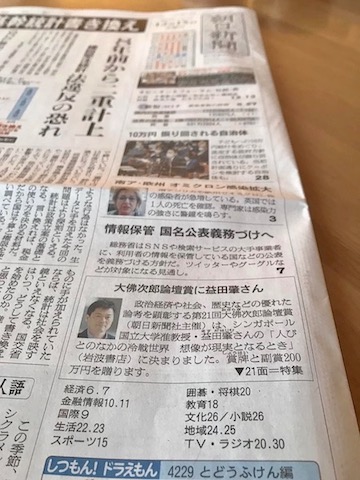 In relation to this award, I contributed an article which was published in the Asahi newspaper on 26 January 2022. The article is available here.
The Osaragi Jiro Rondan Prize is a prestigious annual award given to distinguished works in the fields of social sciences and humanities. It was founded in 2001. The past recipients include: John Dower (MIT), Oguma Eiji (Keio Univ), Kenneth Ruoff (Portland State Univ), and Park Yu-ha (Sejong Univ). The award includes the medal, as well as the prize of 2 million Japanese yen. For the details of this prize, see here.