RCW 4th Oral History Workshop
The 4th Reconceptualizing the Cold War Oral History Workshop, which I organized, was held at NUS (online) from 14 to 26 February 2022. Due to the COVID-19 situation, this workshop was held online by using Zoom and Google Docs. We shared and read one paper a day via Google Docs every day, exchanging 35-100 comments per paper.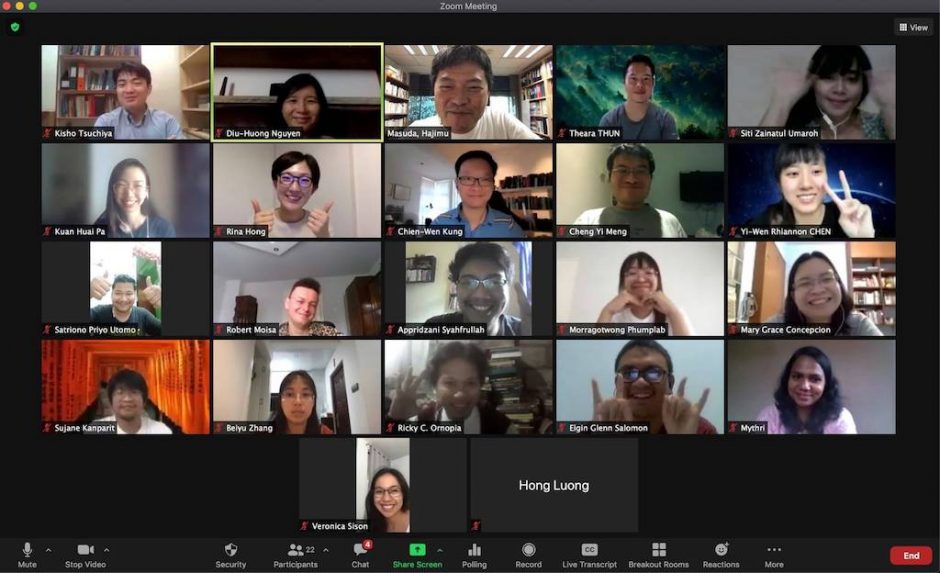 For this workshop, I invited 21 scholars and graduate students from Japan, China, Thailand, Malaysia, Cambodia, Vietnam, Indonesia, the Philippines, Singapore, India, Sweden, and the United States. The workshop schedule was as follows:
Day 1 (July 19): Ricky C. Ornopia (University of the Philippines Diliman): "Five Families: Case Studies of Families on 'Un-Filipino Activities'"
Day 2 (July 20): Beiyu Zhang (Jinan University, China): "Re-positioning Singapore Chinese Student Movement in the Cold War: Performing "China," Socialism, and Malayan Nation, 1950s-1960s"
Day 3 (July 21): Sujane Kanparit (Journalist, Sarakadee Magazine): "Re-examination of 'Thai soldiers' in the Korean War: Public Service or Self-interest?"
Day 4 (July 22): Morragotwong Phumplab (National University of Singapore / Thammasat University): "Neither Heroes nor Mercenaries: Thai Troops Involvement in South Vietnam and the Voices from South Vietnamese, 1967–1972"
Day 5 (July 23): Savina Sirik (University of Gothenburg, Sweden): "Narratives of Victimization and the Temporal Delimitation of the Khmer Rouge Genocide"
Day 6 (July 24): Nguyen Diu-Huong (University of California, Irvine): "Ordinary Lives in an Extraordinary War: First-hand Accounts from Viet Nam"
Day 7 (July 26): Masuda Hajimu (National University of Singapore): "Reconceptualizing the Cold War: On-the-ground Experience in Asia"
Day 8 (July 27): Elgin G.R. Salomon (University of the Philippines Visayas): "The Testimonial Narratives of the Tausug Survivors during the 1974 Battle of Jolo: Cold War Discourse and Counter-History"
Day 9 (July 28): Jason Ng Sze Chieh (New Era University College in Malaysia): "The Act of Commemoration by the Retired Malayan Communists"
Day 10 (July 29): Mary Grace R. Conception (University of the Philippines Diliman): "Afterlife of Cold War memories: Familial transmission of Martial Law era memories in the post-Cold War Philippines"
Day 11 (July 31): Zoom Wrap-up Meeting
The details of each paper is available here.